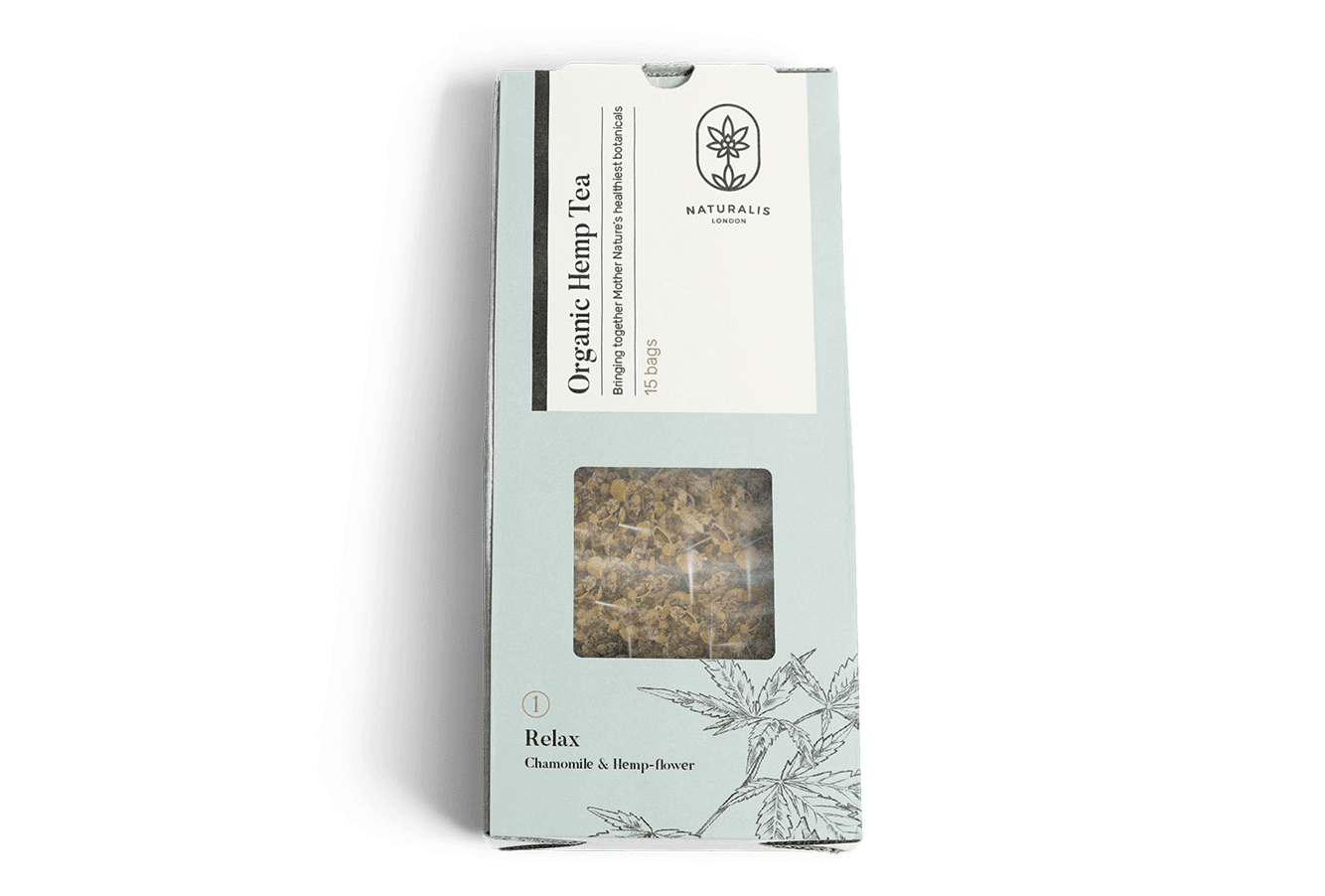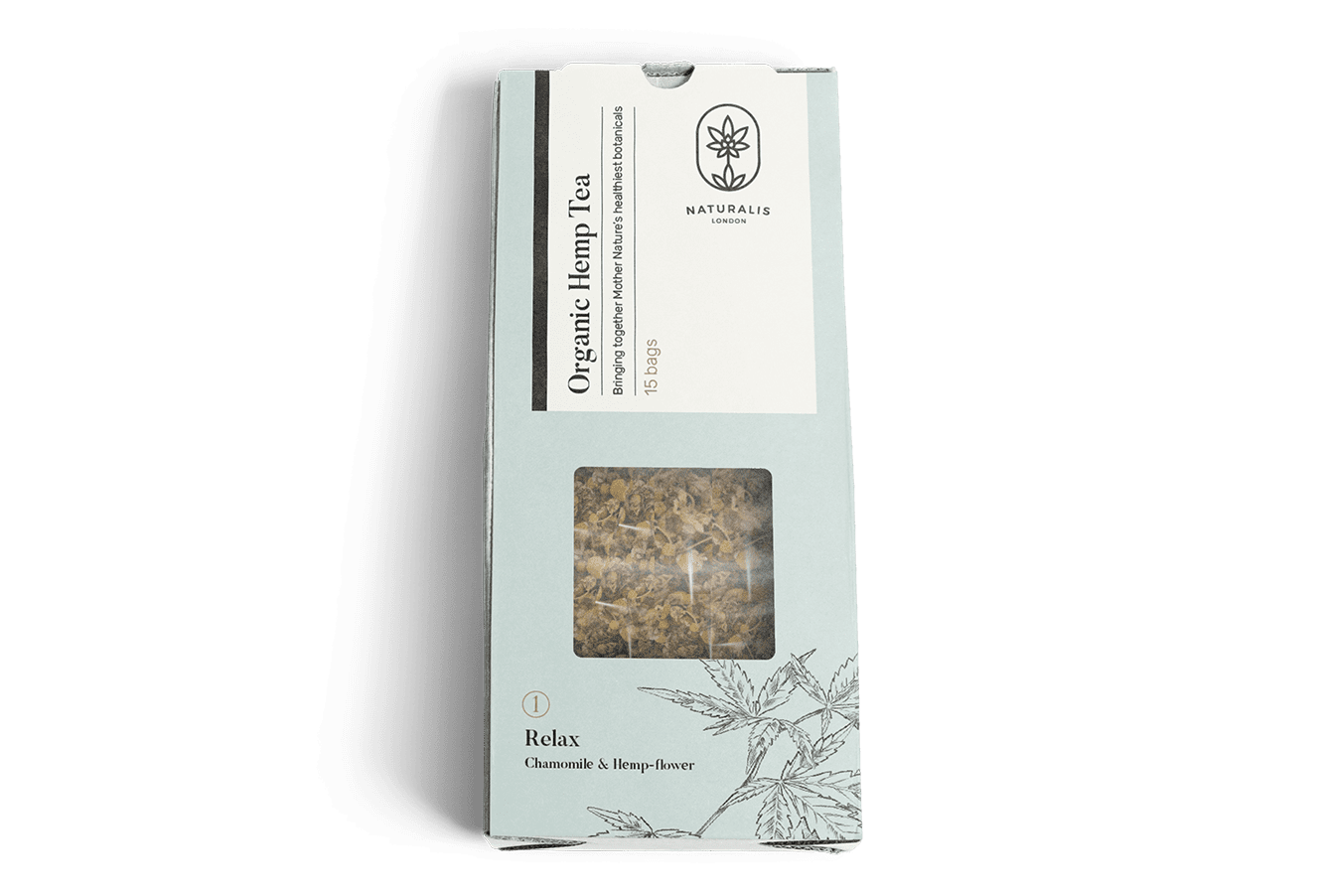 Sleep Quality
Organic Hemp Tea: Relax
0.00kg
CBD oil and chamomile are Mother Nature's gift for busy minds! Chamomile has been used for thousands of years for its calming properties. We have created a delicious hemp tea that is perfect for evening relaxation.
| | |
| --- | --- |
| ORGANICALLY-GROWN | EUROPEAN-GROWN HEMP |
| GLUTEN-FREE | NON-HIGH INDUCING |
| VEGAN | CAFFEINE-FREE |
Item specifics
Description

Pleasant, earthy taste Chamomile and CBD oil are known for their calming and relaxing properties Great evening tea Hand-picked hemp flowers

Composition

Phytocannabinoid-rich hemp 1.0 g (50%), Whole Leaf Chamomile 1.0 g (50%)

How it's made

High-quality dried chamomile is sourced from around the world, mixed with dried raw hemp flowers from a renowned organic farm in Lithuania. You simply add hot water to the CBD hemp leaves and then you have made hemp tea.
Product Description
One of mother nature's most soothing duos.
IT'S ME-TIME TEA-TIME
Treat yourself to a calm evening.
This tea brings together Mother Nature's most soothing duo - hemp and chamomile - in one delicious drink. Many people say it's the perfect evening cuppa. Breathe, have a sip of tea, relax. This is just one of the amazing uses of the hemp plant which can provide many different health benefits.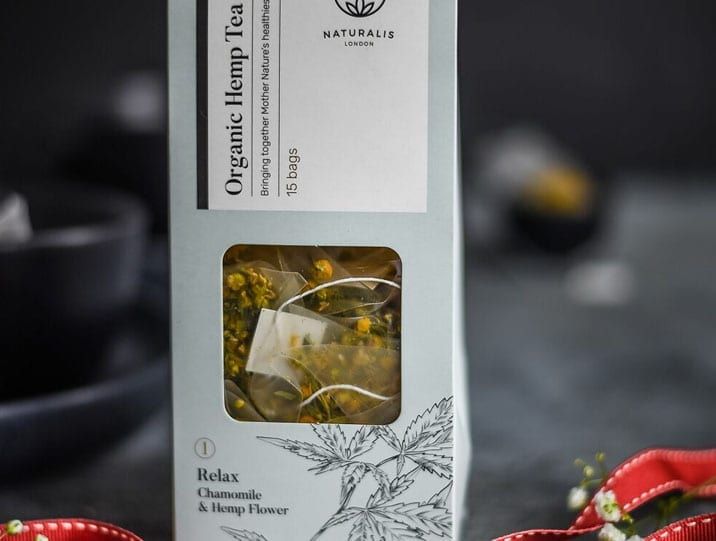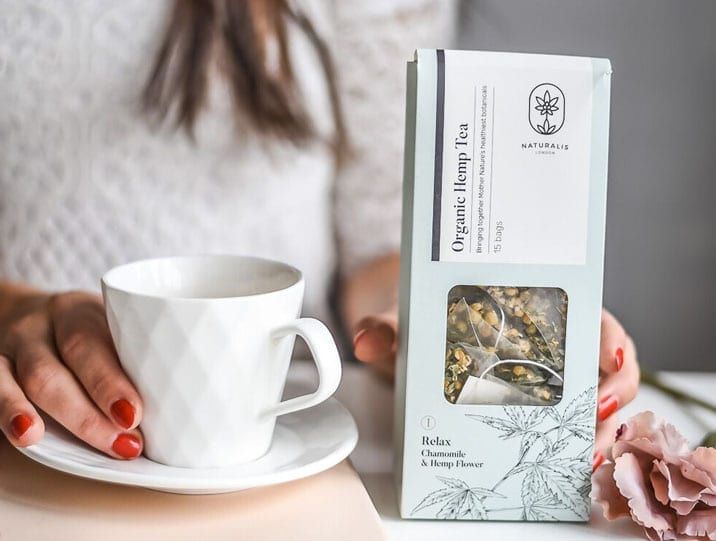 PACKED WITH GOODNESS
Whole flower, whole benefit.
Chamomile is rich in antioxidants that are known to support overall health. With your cup of tea, you can enjoy the whole of the plant, as opposed to just an extract. You can also add water soluble coconut oil to your hemp tea for some extra taste.
AS MOTHER NATURE INTENDED IT
Certified Organic Hemp
Made with sustainably harvested, hand-picked, organic chamomile and hemp. All our teas are cruelty-free, vegan and non-high inducing. All you need is some boiling water and some of your hemp plant extract and your good to go. Tea made from the cannabis sativa plant is the best way for you to be drinking hemp these days.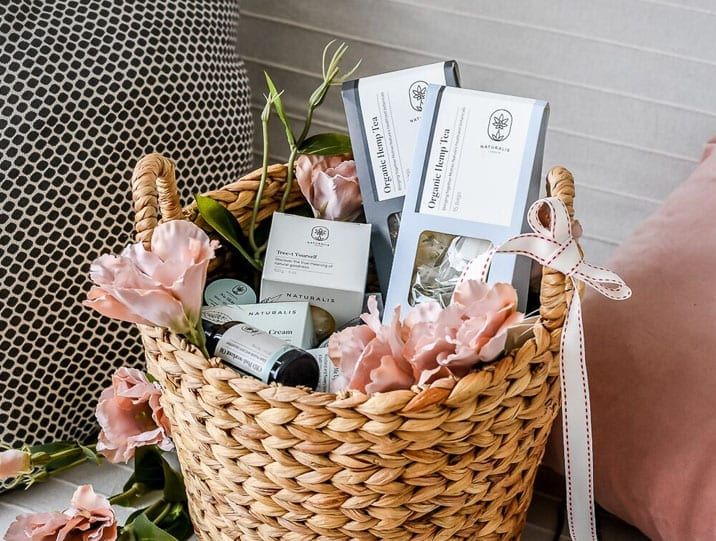 The effectiveness of our Bath bombs is easily measured by the reactions and responses of you, our customers.
"I met the Naturalis London team at an expo in Birmingham. They showed me the product range and I just can't stop drinking the CBD infused tea. I bought a pack of the Chamomile flavour and it's so calming and beautiful in flavour. Will be ordering my next pack tomorrow! Once again thanks so much guys"
"Excellent product with great packaging would highly recommend. Helped me with my sleep so no more sleepless nights would highly recommend to all"
"I love the Naturalis products, highest quality products that stand head and shoulders above anything else I've tried."
NEW TO CBD?
100% legal and natural, CBD maintains good health without the highs
With scientists hailing cannabidiol (CBD) a super plant, and the growth of the CBD industry off the charts, beating even Vitamin C in its early days, you can trust us to deliver 100% natural and effective products.
All our products are non-high inducing
We batch test all our products to ensure they're safe
Our products are made without animal testing and use no animal products