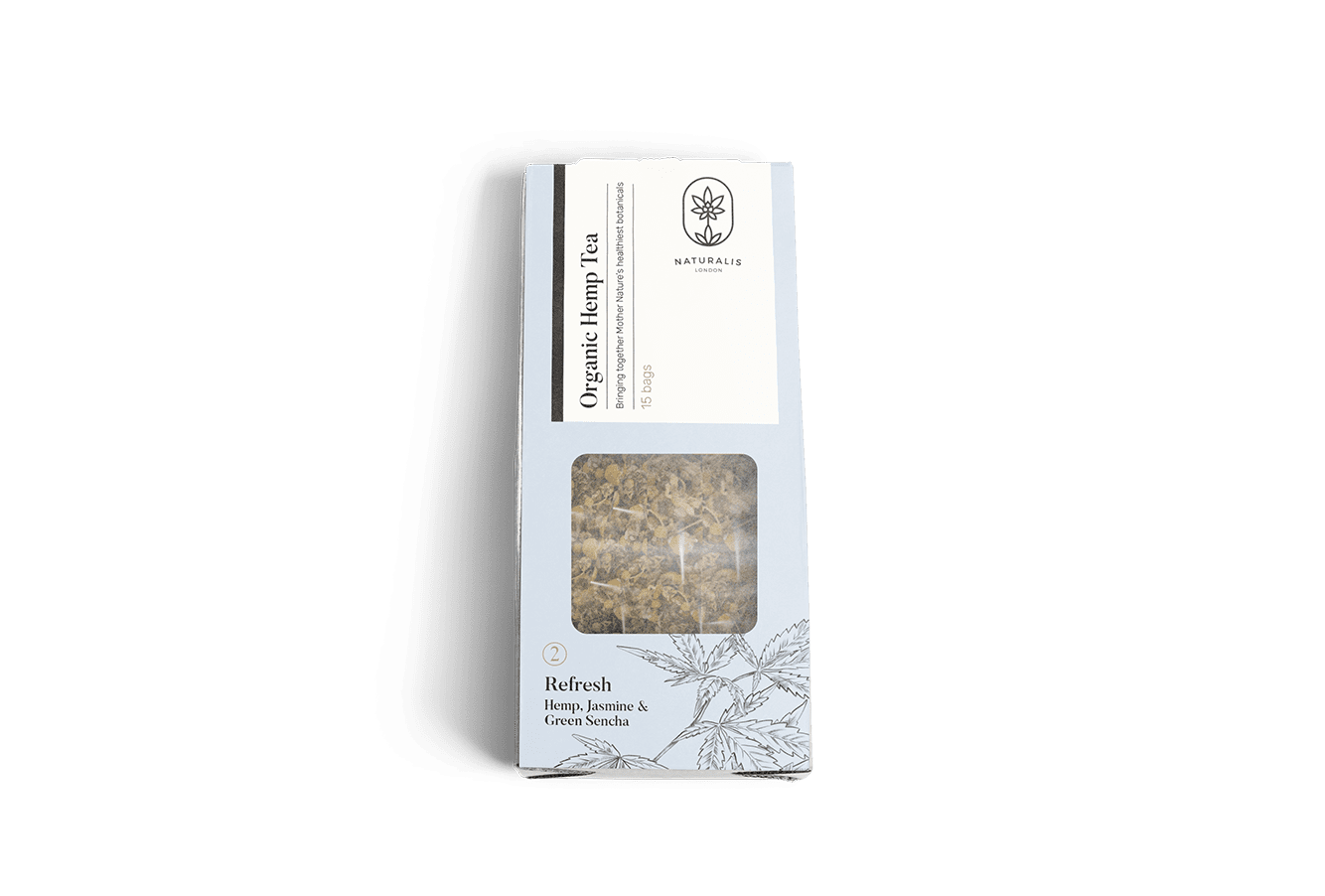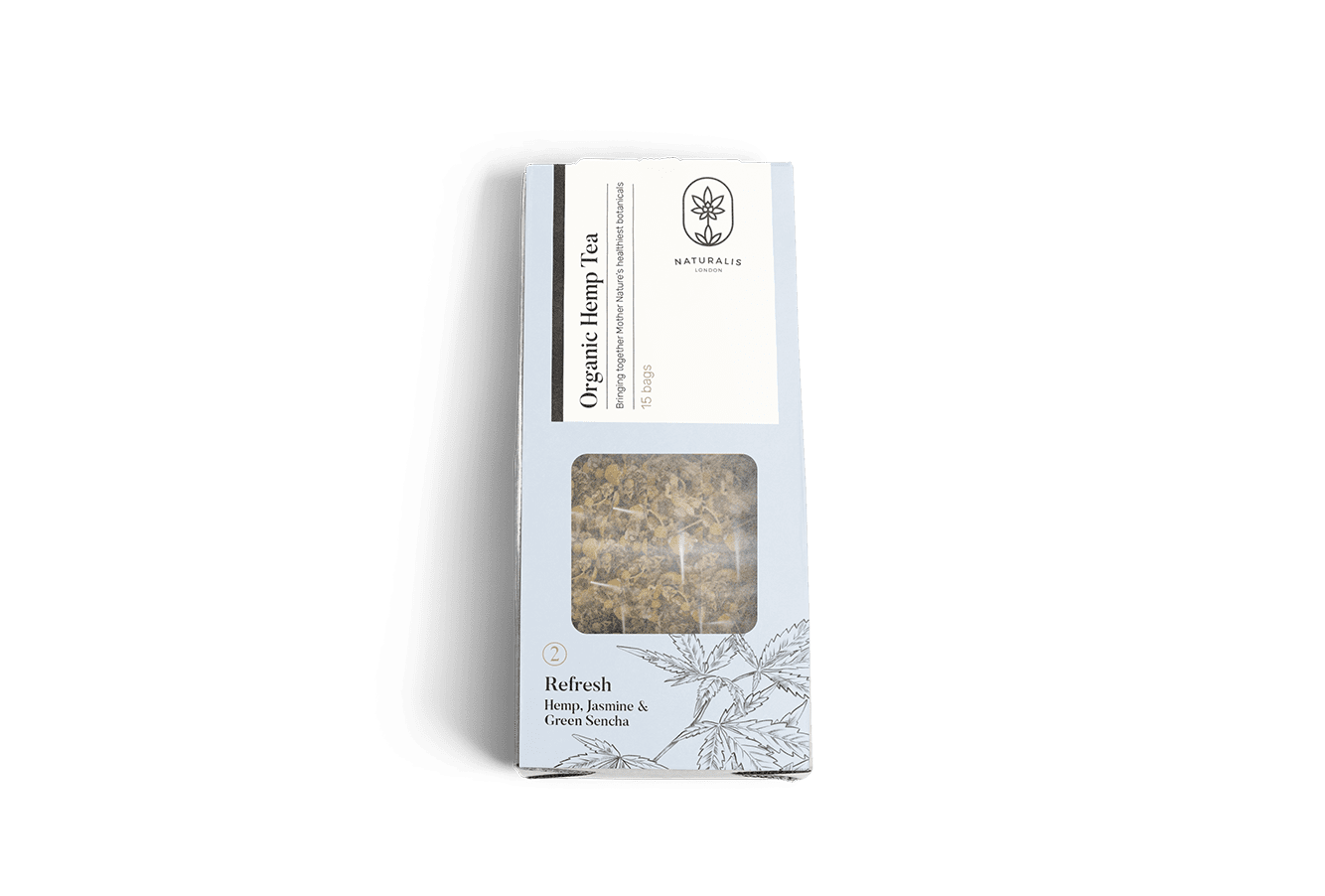 Ensure Wellbeing
Organic Hemp Tea: Refresh
0.00kg
Inspired by Asian culture, Refresh is a flush-out-your-system tea that combines do-you-good Japanese and Chinese botanicals with the finest hemp. Now the two are together with hemp and a little caffeine to deliver a sumptuous tea rich in Vitamin C and antioxidants
| | |
| --- | --- |
| ORGANICALLY-GROWN | EUROPEAN-GROWN HEMP |
| GLUTEN-FREE | NON-HIGH INDUCING |
| VEGAN | CAFFEINE-FREE |
Item specifics
Description

Our Asian inspired infusion is perfect to have throughout the day, at work or at home. Wanting to cut down on your daily caffeine intake? Our teas can be the perfect substitute.

Composition

Phytocannabinoid-rich hemp 1.0 g, Green Sencha 0.8 g, Jasmine 0.2 g

How it's made

We use organically certified dried raw hemp flowers from a renowned farm in Lithuania.The hemp flowers are then carefully removed from the fully grown hemp and mixed in with our hand picked natural herbs to provide a perfectly balanced ratio of green goodness.
Product Description
A Cleansing and Invigorating Asian-inspired Herbal Tea
JAPAN'S TREASURE
Green Sencha
Green Sencha is one of Japan's most popular botanicals. The flavour depends on the season and location of where it is produced. Our tea has a grassy, fresh taste perfect for daytime drinking. The leaves in our tea bags are steamed to lock in the flavour and prevent oxidation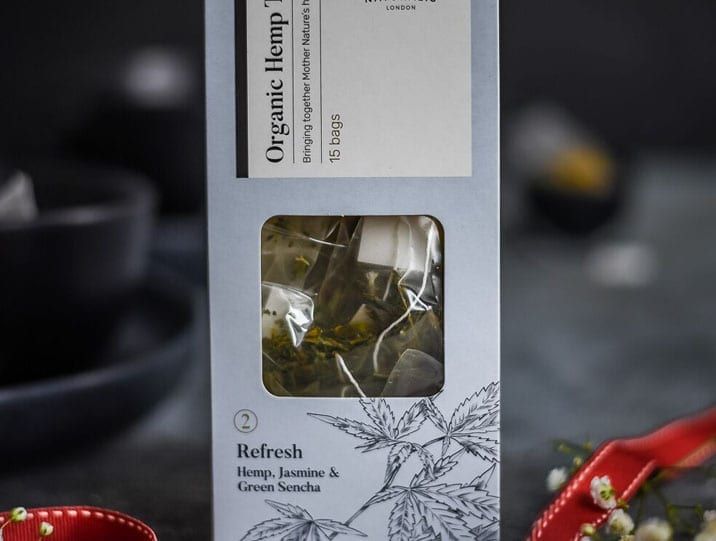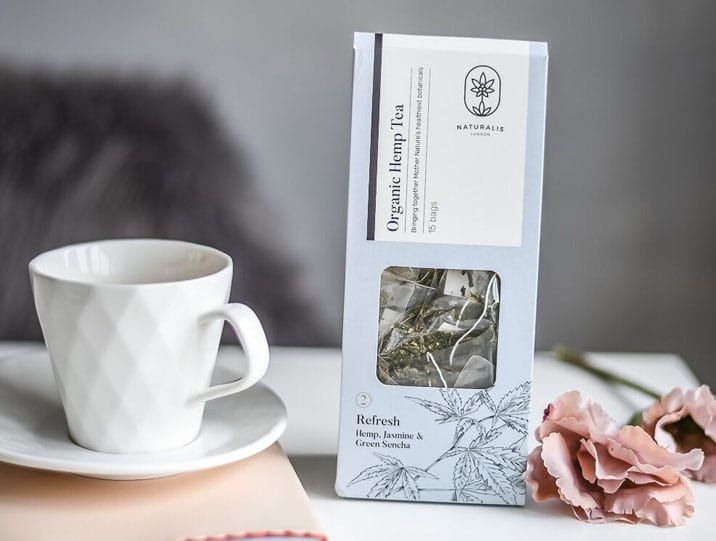 PACKED WITH GOODNESS
Jasmine
Our Jasmine infusion creates a sweet, floral and perfumed aroma. It has been previously used in Chinese medicine due to its high level of antioxidants
AS MOTHER NATURE INTENDED IT
Certified Organic Hemp
Our tea is ethically sourced and handpicked with hemp used from European certified organic hemp flower by Austria Bio. All teas are vegan and non high-inducing.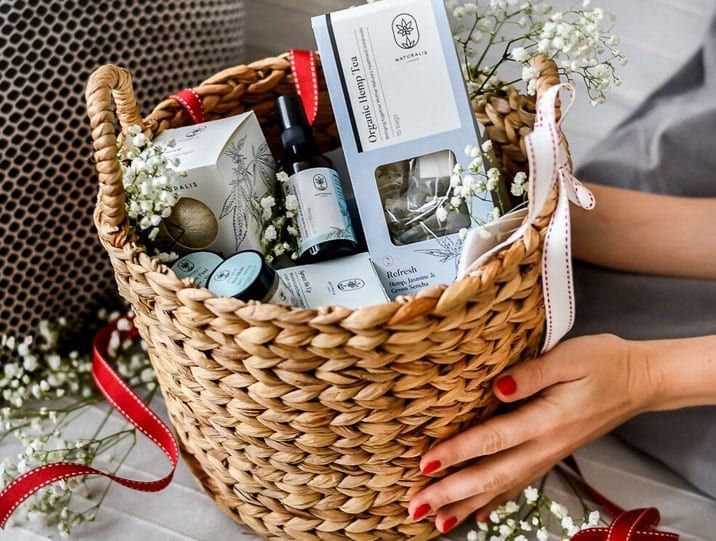 The effectiveness of our Bath bombs is easily measured by the reactions and responses of you, our customers.
"I met the Naturalis London team at an expo in Birmingham. They showed me the product range and I just can't stop drinking the CBD infused tea. I bought a pack of the Chamomile flavour and it's so calming and beautiful in flavour. Will be ordering my next pack tomorrow! Once again thanks so much guys"
"Excellent product with great packaging would highly recommend. Helped me with my sleep so no more sleepless nights would highly recommend to all"
"I love the Naturalis products, highest quality products that stand head and shoulders above anything else I've tried."
NEW TO CBD?
100% legal and natural, CBD maintains good health without the highs
With scientists hailing cannabidiol (CBD) a super plant, and the growth of the CBD industry off the charts, beating even Vitamin C in its early days, you can trust us to deliver 100% natural and effective products.
All our products are non-high inducing
We batch test all our products to ensure they're safe
Our products are made without animal testing and use no animal products