Item specifics
Description

Used as an all-natural energy boost. Used for clarity of mind. A great coffee alternative. 1-2 CBD capsules a day is all you need to reap the full CBD benefits.

Composition

(Aqua, Bovine Gelatine & Glycerine Vegetable), Cannabis Sativa L. Magnesium Stearate, MCT Oil

How it's made

We take raw hemp plant material grown in Europe and remove carbon dioxide from it, converting CBDa to active CBD. Thereafter, it's ground into a fine powder, mixed with Magnesium and encased into vegetable-based capsules.
Product Description
MAKE THE DAY YOURS
Get the most from the golden hours
A good day starts with a good morning, where you're clear-minded, stress-free and ready to tackle the challenges ahead of you. Our capsules help you conquer those golden hours, providing access to all the properties of CBD oil.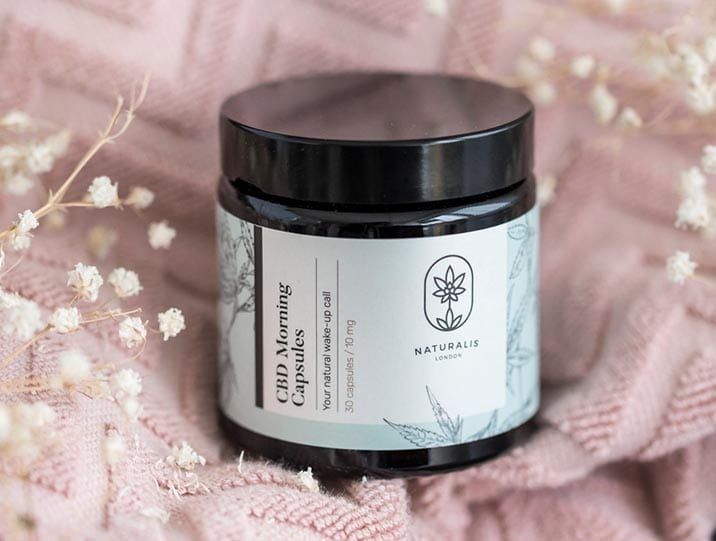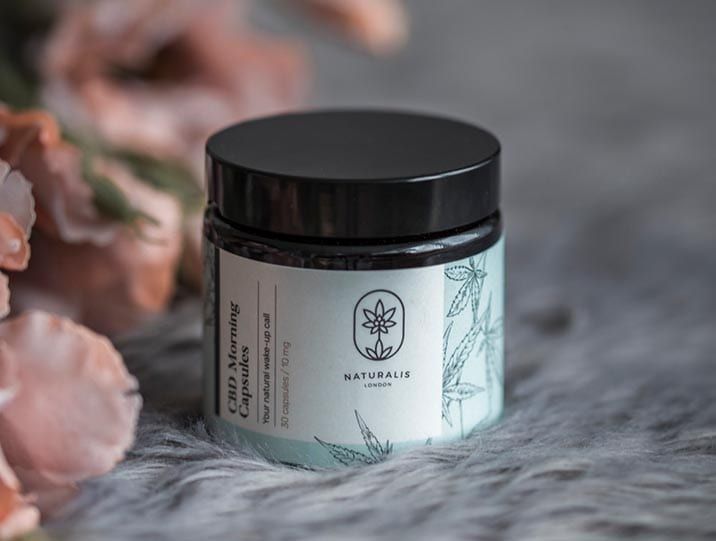 NO CAFFEINE
A Natural Energy Boost
Other energy-boosters contain caffeine, which results in shakes or worry -- not ours. We use magnesium which is an all-natural energy boost, combined with full-spectrum CBD oil which is known to help people focus.
QUALITY ASSURED
Non-high Inducing, Tested and Safe.
They are also non-toxic and non-psychoactive. Every one of our products are batch tested and guaranteed to be made from high quality CBD oil and, most importantly they are safe to consume.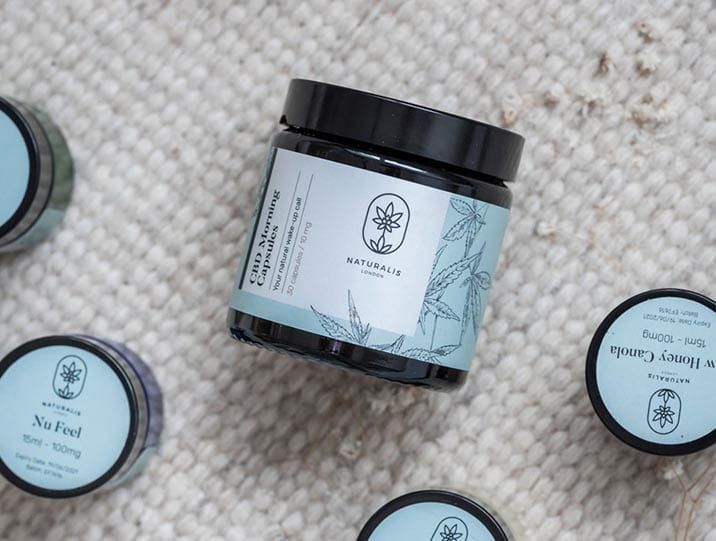 The effectiveness of our Bath bombs is easily measured by the reactions and responses of you, our customers.
"I love the Naturalis products, highest quality products that stand head and shoulders above anything else I've tried."
"Excellent product with great packaging would highly recommend"
NEW TO CBD?
100% legal and natural, CBD maintains good health without the highs
With scientists hailing cannabidiol (CBD) a super plant, and the growth of the CBD industry off the charts, beating even Vitamin C in its early days, you can trust us to deliver 100% natural and effective products.
All our products are non-high inducing
We batch test all our products to ensure they're safe
Our products are made without animal testing and use no animal products