Item specifics
Description

infused with organic CBD contains pure essential oils, including wintergreen, eucalyptus clove, juniper berry and peppermint contains ionized magnesium

Composition

Caprylic Acid, Capric Triglycerides, Olea europaea, Euphorbia cerifera, Gaultheria procumbens Leaf Oil, Juniperus communis Fruit Oil, Eucalyptus globulus Leaf Oil, Mentha piperita, Cannabis sativa L.

How it's made

We source essential oils and CBD from organic suppliers who use ethical farming methods. The balm is created in our lab, using exacting pharmaceutical standards. All products are batch tested.
Product Description
TLC FOR YOUR BODY
A Refreshing Balm for Sore Muscles and Joints
Our bodies are put through stress every day. Sitting in weird positions, doing workouts, standing for too long… Treat yourself to some TLC by rubbing Nu Feel into sore joints and muscles. Soothing. Refreshing. Rejuvenating.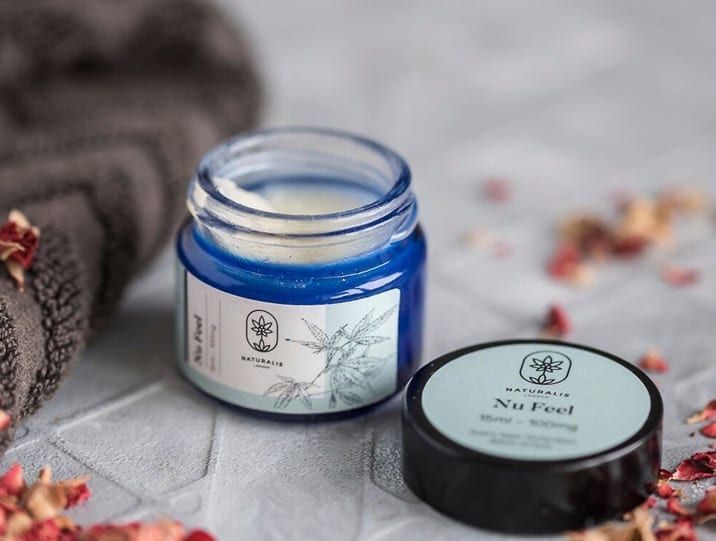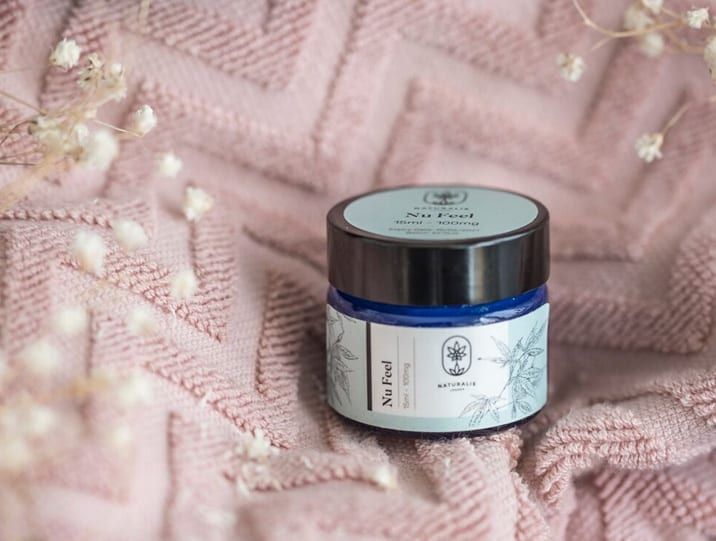 NATURALLY POWERFUL
Harnessing the Power of Nature with Botanicals
Nu Feel contains a delicate blend of organic ingredients, such wintergreen, eucalyptus, clove, juniper berry and peppermint essential oils, as well as ionized magnesium and CBD.
ETHICALLY SOURCED
Naturally Organic and Vegan
The botanical ingredients in Nu Feel are all organic and sourced from ethical suppliers. What's more, all ingredients are vegan and we don't test any of our products on animals. The balms are batch tested for quality assurance.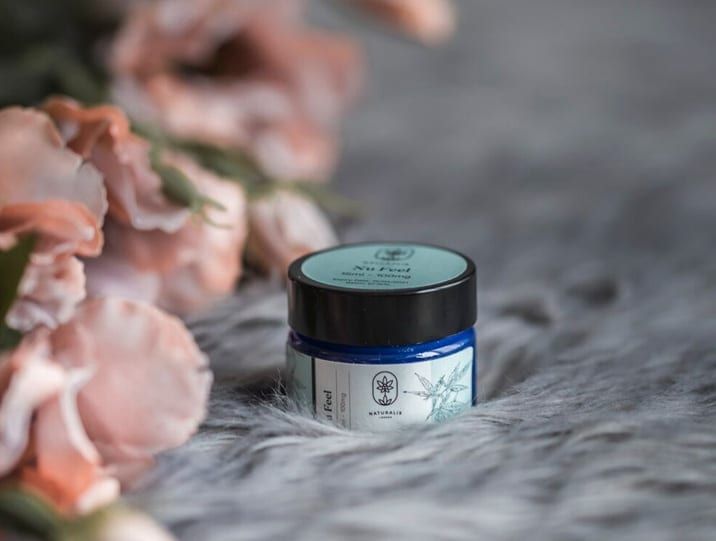 The effectiveness of our Bath bombs is easily measured by the reactions and responses of you, our customers.
"Excellent product with great packaging would highly recommend. Helped me with my sleep so no more sleepless nights would highly recommend to all"
"I love the Naturalis products, highest quality products that stand head and shoulders above anything else I've tried."
NEW TO CBD?
100% legal and natural, CBD maintains good health without the highs
With scientists hailing cannabidiol (CBD) a super plant, and the growth of the CBD industry off the charts, beating even Vitamin C in its early days, you can trust us to deliver 100% natural and effective products.
All our products are non-high inducing
We batch test all our products to ensure they're safe
Our products are made without animal testing and use no animal products